Blue Oyster Cult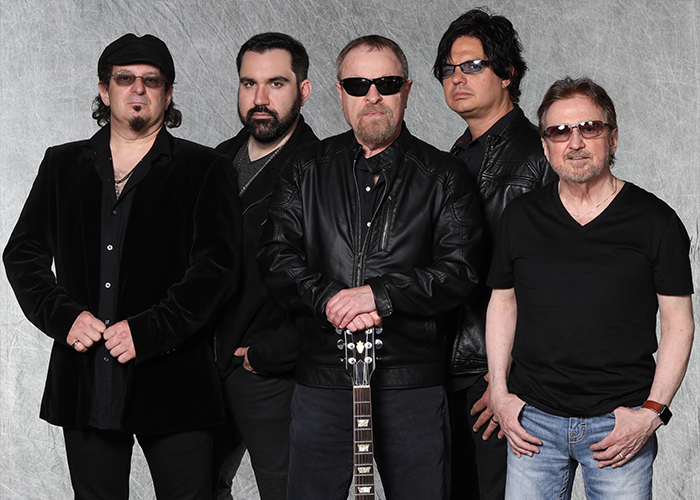 Friday, November 10, 2023 at 8:00 PM

For five decades, Blue Öyster Cult has been thrilling fans of intelligent hard rock worldwide with powerful albums loaded with classic songs. Indeed, the Long Island, NY--‐based band is revered within the hard rock and heavy metal scene for its pioneering work. Blue Öyster Cult occupies a unique place in rock history because it's one of very few hard rock/heavy metal bands to earn both genuine mainstream critical acclaim as well as commercial success.

Upon the release of BÖC's self--‐titled debut album in 1972, the band was praised for its catchy--‐yet--‐heavy music and lyrics that could be provocative, terrifying, funny or ambiguous, often all in the same song. BÖC's canon includes three stone--‐cold classic songs that will waft through the cosmos long after the sun has burned out: The truly haunting "(Don't Fear) The Reaper" from 1976's Agents of Fortune, the pummeling "Godzilla" from 1977's Spectres and the hypnotically melodic "Burnin' for You" from 1981's Fire of Unknown Origin.

We realized we're a 'classic rock' band. That's what we are, that's what we do best, and that's what we know. The band members are proud of BÖC's classic sound, and pleased the band is creating vibrant work for disenfranchised music lovers who don't like the homogenized, prefabricated pop or sound--‐alike, formulaic rap--‐metal, which monopolizes the radio airwaves and best--‐seller charts.

Tickets are $45, $55, $65 and $70 plus applicable online/phone ticketing fee. This fee is waived when tickets are purchased at Café at 22 & Vine inside Walker's Bluff Casino Resort®. All ages are welcome. Doors will open one hour prior to showtime.

Please note, when purchasing tickets to our events, we do not recommend using a third party resale site. Tickets may be purchased directly from our website or in person at Café at 22 & Vine.

Must be 21 or older to gamble. If you or someone you know has a gambling problem, crisis counseling and referral services can be accessed by calling 1.800.GAMBLER (1-800-426-2537).